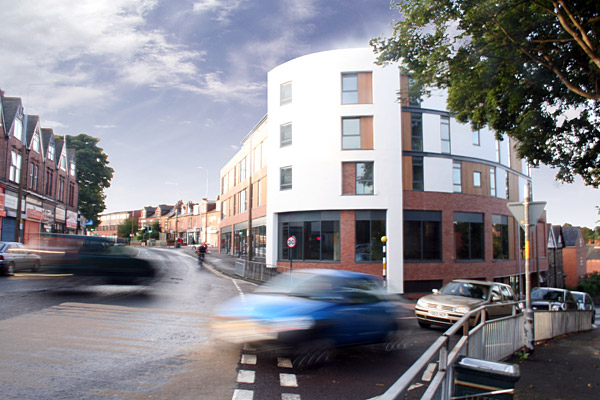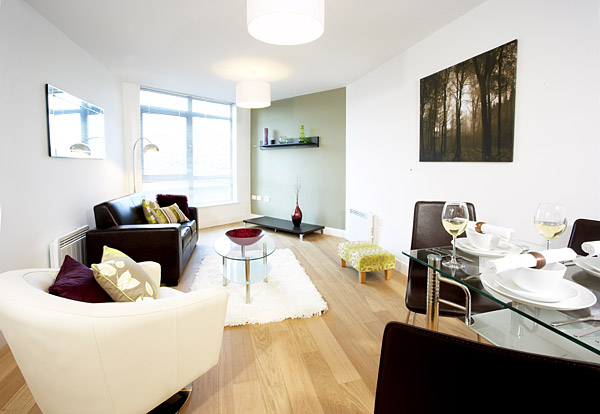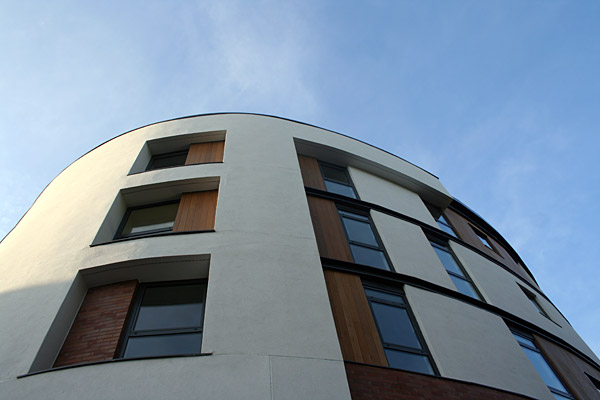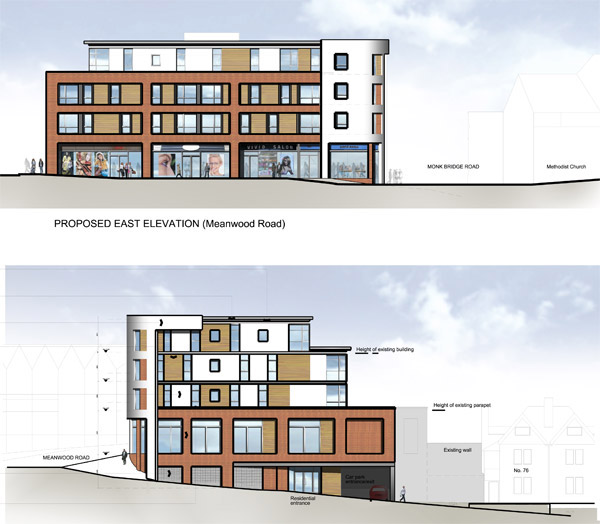 With a challenging triangular plot, the Becketts was designed to be a contemporary local landmark occupying a prominent location in the heart of Meanwood, a popular Leeds suburb four miles north of Leeds city centre.  Sited at the junction of two main roads, a rendered feature wall maximises the long vistas. Its distinct contemporary identity integrates and respects its surroundings.  Its massing and materials and remains rooted to its local context.  The original 'art deco' building is echoed through the sympathetic use of materials such as a linear red brick frame and white feature bands.
The upper residential storeys are constructed from a fast-track lightweight sustainable timber framing system sat above a robust concrete podium which houses larger retail floor plates and basement car parking.
The project completed in October 2008 with construction costs of £3 million. It was named Winner of Best Apartment Building at Yorkshire's Finest Property Awards 2008.